Remember Aunt Bee on The Andy Griffith Show and Mayberry R.F.D.? How old do you think Aunt Bee was when she started on the show? She was just 58! I'll bet you guessed older than that, right?
You've probably heard that 60 is the new 40 and I agree. Most women today are taking much better care of themselves. Many are more active and most plan to stay engaged in some form of work during their entire lifetime.
Over the last 30 years, I have worked personally with hundreds of couples and individuals helping them design the perfect retirement plan both personally, professionally and financially. Here is the secret to a successful retirement. It must incorporate three parts: Health, Wealth and Happiness. This is true prosperity. You really want all three. If any of them are missing, you'll be in trouble.
I remember, 10 years ago, when I was raising my daughters and working full time. I did not make time for myself and it cost me my health and was part of the reason I retired at 47. Today, 10 years later, I have reinvented midlife and health comes first. I am healthier and more active today than I was then…and I am certainly happier and wealthier.
Last week, I was talking to a dear friend of mine who is also a financial advisor and because she too has been in the industry for almost 30 years now, her clients are aging. During our conversation, she shared with me that she was so depressed because she had seen three different clients the day before and two of them had cried during the meeting because even though they had all this money, they could no longer enjoy it because of their failing health. The other was distressed because she too had all this money but no one to enjoy it with.
So my suggestion is at Midlife — self-care comes first. My personal trainer says that you can improve your health and strength up until the time you are 70. but after that, you can only maintain. So his suggestion is to start taking care of yourself and become your best today. Then you can take your 70s into your 90s.
Ernestine Shepherd is a great example of this. She was out of shape at 57 and began to work out. Now at 75, she is a personal trainer, model and competitive body builder and happier and more fulfilled than she's ever been in her life. She's actually in the Guinness World Record as Oldest Female Body Builder.
Of course you don't need to be a body builder to be healthy, but when planning out your goals for your life, I like to prioritize this way: Self, Family and Friends and then Work or Money.
Exercise:
Envision your ideal life three years from now? What would have to be happening for you to be happy, healthy and wealthy — meaning you have more than enough? What would you life look like? Now take out a piece of paper and write this out for yourself in this order:
Step 1: Your Mind, Body and Spirit (all about YOU)
• I am riding my bike daily in nature and feel fantastic
• Healthy food tastes delicious and my body is strong and lean
• I have a daily mindfulness practice and feel at peace
• I get lots of sleep and look 10 years younger than my age
Step 2: Family, Friends and Fun (with others)
• I travel several times a year to amazing places with interesting friends
• I have season tickets to the opera and symphony
• My daughters and I have an amazing time together and they are doing so great!
• My sex life is awesome (thank you Dr. Keesha!) and I've been married 33 years now
Step 3: Money, Career and Legacy
• We have more than enough and I feel safe and secure about the future
• I wake up every day in a state of joy knowing I am making a difference while having the time of my life doing what I love
• I am a NYT #1 bestselling author
• Money flows to me effortlessly in expected and unexpected ways.
Now create your own and print it out. You can make a vision board, read it daily, meditate on it. But keep it where you can see it. I also have a check list called my Perfect Life Practice where I list all the tasks or activities that need to be done to make sure I am on track with my Perfect Life Vision. Then each day, I check off everything that I did. It helps me stay focused on what's important in my life, my dreams and my legacy.
So remember at Midlife – self-care comes first.
I

f you want to talk with Katana about Reinventing Midlife and taking your dreams, life and finances to the next level, then book a complimentary session here:  

talkwithkatana.com
In our recent Smart Women Survey, almost 38% of women said that their biggest challenge is money or their finances.  Today, I want to share something that happened to me last week when I went to visit my hairdresser, Rachel DeMar.
Rachel told me that she was celebrating her 10 year anniversary since she received her chair (as a hairdresser).  After congratulating her, I asked her if she had ever set up that retirement account we talked about a few years ago.  I had suggested that she talked to her bank about setting up a Roth IRA.
She hadn't, so I said let's take a look at how much she would have today had sheset up a savings account 10 years ago at 22 years old.  I asked her how much could she save a day in her tips.  She said she could easily save $20.  I said so let's assume you saved $20/day five days a week for the last 10 years and assumed a 10% rate of return.
I pulled up David Bach's Latte Factor Calculator on Google and inserted the numbers.  I told her it would be $91,000. Now of course, this is just a hypothetical return, but I wanted to make a point. 
Now the other ladies stopped working and were gathering around.  Then I told her, "What if we started today and saved that same $100 per week for the next 30 years or until she was 62 and used the same 10% hypothetical return?"  The total was $940,000.  They all like this.
Then I said, "Now let's pretend you did start that account 10 years ago and had that $91,000 today and decided to never save another penny, but just let that 91,000 grow in a retirement account and it earned 10% every year for the next 30 years.  How much would that grow to?"  The answer surprised them all.  It was over $1.500,000 or 1.5 million dollars.  Remember, this is using a hypothetical return and actual returns are based on the investment choices and their actual returns. 
You may be asking what if I am 40 or 50 years old?  Is it too late for me?  It's never too late to become a millionaire.  You just need to save more. 
Here is a chart that shows the value of starting early as well as how it's still possible to become a millionaire by age 65, if you start now.  Again, I used the same 10 annual rate of return to be consistent
Age                                                        Daily Savings                                       Yearly Savings
20                                                                  $4.00                                                        $1,460
30                                                                  $11.00                                                       $4.015
40                                                                  $30.00                                                       $10,950
50                                                                  $95.00                                                        $34,675
There are 3 secrets to building financial security and creating wealth.  It's never too late:
Start now and be consistent.  Remember, it's never too late.
Pay yourself first.  Create a budget and put yourself at the top of the list.  Make sure you are paying yourself before you spend money on anything else. 

I suggest beginning with saving 10% for emergency or a cash reserve until you have six months built up.  And keep adding to this because you know you will be dipping into now and then for emergencies. That's what it's for.   
Then set up a 2nd savings account for fun.  This includes your long term goals like big ticket items, vacations, and things for your home.
The third is one you will never touch. and I would put at least 10% or more (see the chart above).  This is the account you will be building for your retirement.  You will want to meet with a financial person about setting this up because the other accounts can be simple bank accounts. This is the one you will want to create as your investment portfolio.

Never give up.  No matter where you are today, all you need to do is get started.  Get help if you are in debt. There are options for you.  Start saving something every day, every week, even if it's just $10.  Create a vision board, create a budget, meet with a financial planner.  Get help.  It's out there for you.  Read a great book about money like Barbara Stanny's "Over Coming Underearning". 
I hope this article is inspiring for you.  Please share it with all the young people. Show them the Latte Factor Calculator.  Starting early and being consistent is the biggest secret.  But start now!
In the year following the 2008 market crash, I ran a survey asking over 200 women, "What's the single biggest challenge holding you back from living your Perfect Life?" 
It's been seven years now, and the stock market is at an all time record high, employment numbers are looking very positive with the jobless rate at 6.1%, interest rates are low and real estate is booming.  With all this positive economic news, I thought this would be a great time to run the survey again asking women the same question.
The overwhelming challenge facing women today is still money 38%, followed by "Not knowing where to start" or Clarity. 
Still #1 was "money" or Finances, which was up by 6%. 
Knowing where to start or "Clarity" was still second again with a 2% increase.
Time jumped to 3rd place with a 6% increase.
Confidence moved to 4th place and actually decreased 2%
Here is the side-by-side comparison:
"What's the single biggest challenge holding you back from living your Perfect Life?
| | | | |
| --- | --- | --- | --- |
|   | 2009 | 2014  | Difference |
| Finances  |  32%           | 38%           | 6% increase   |
| Don't know where to start (Clarity)      | 22% | 24% | 2% increase     |
| Time | 10% | 16% | 6% increase |
| Confidence | 12% | 10% | 2% decrease |
So why is this and what are these results telling us?
Since the 2008 crash, I have interviewed and coached hundreds of women and what I have found is that many women have lost their jobs and had to reinvent themselves searching for new employment or even started their own businesses.  Many have run up debt, or had to dip into their savings (including their retirement plans which had already plummeted after the stock market crash).
So even with record unemployment, the stock market is at record highs and the recovery in the real estate markets, many women are not reaping the benefits of these improvements. In fact, the latest national survey by the Pew Research Center, conducted September 4-8, 2013 among 1,506 adults, finds that 54% say household incomes have "hardly recovered at all" from the recession.
Almost all the women in our survey shared personal comments regarding their selection.  Here are a couple which really sum this up nicely:
I have ideas for starting a business, but I'm not sure how to start.

I feel so busy trying to earn a living I don't have time to make a life.

I understand you are supposed to do what you are passionate about, but I need help figuring out what I'm passionate about.

I know that my life does not have to be as hectic as it is. I am looking to learn to let go, and focus on what is most important!

I am receiving a pension and still working. Health Care deductibles are too high.

How to make a new business start while managing the rest of my life? The vision is there, but time continues to slip while trying to keep many balls in the air.

Everything seems to be in my way. How can I start sorting it all?
Even with the biggest challenge being "Finances", I see money issues as simply a symptom of all the other challenges, starting with Clarity.  In his book, The Seven Habit of Highly Effective People, Steven Covey says to "start with the end in mind".
Having Clarity includes knowing what you want, why it's important to you, who you are at the soul level, your strengths, weaknesses, values, where you stand financially and of course having a clear PLAN and the SUPPORT.  You will also need to commit the TIME to do the work and heal past experiences, and then release the SELF DOUBT that will come up and zap your CONFIDENCE.
On the surface, this can all look very daunting and overwhelming. It will take time, work and finding someone who has done the work themselves to lead the way.   This is why I created my Six Pillars of Awakened Prosperity System.  The program is the result of my life's work and it is the system I have used personally time and time again to move from challenge to success.  I promise, when you follow the process will work for you too.
I had the pleasure last March of taking 10 women through this program in Costa Rica at our Create Your Perfect Life Retreat.  Not only did we go through the program together in Costa Rica, but when the women returned home, they asked to meet together again.
In June, during the Summer Solstice, we even meet again, this time at my lake home in Michigan for 4 days.  I was excited to see how everyone had experienced breakthroughs during those 90 days while working through the process.
With our busy life and juggling so many roles, how do we as women make the time to this type of work?  Well, you don't have to leave the country.  Look around; there are many books, online communities, and programs.  Many of them are free like Smart Women's Empowerment.  Find one that resonates with you, show up, do the work and get support.
My first breakthrough came from the book, Think and Grow Rich, by Napoleon Hill.  Then I took a course on Goal Setting.  I am committed to lifelong learning. It's such a treat for me to interview some of the planets greatest thought leaders, bestselling authors and change agents on Smart Women Talk Radio.  This is a free resource with over 300 content rich interviews.  You can access the blogs and if you are interested in working with me, you can schedule a complementary coaching session at www.talkwithkatana.com 
Here are three secrets for you to take charge of your life and your finances so you can truly create a life of purpose, while creating wealth and living a life you love:
Find a mentor or a guide who has been where you want to go and follow them.  It takes 10 years or 10,000 hours to become an expert in your field – so shorten this journey with a guide.  This could be a program, or even a book.
Identify your tribe and surround yourself with people who love and support you and who will hold you accountable to your dream.  Don't do it alone. 
Learn how to manage your energy and mindset.  So often we give up just before we reach success, or because of limiting beliefs or because we need to the tools to keep us inspired and able to finish what we start.
I'd love to hear from you.  Post a comment below, like our Fan Page, take our Survey or join our free community and I'll be waiting on the other side!
Last week, we began updating our financial plan, and I asked you some questions  about your personal retirement plan.  Did it get you thinking?  With over 80% of Americans planning to work at least part time in retirement to supplement their pensions, Social Security and savings, the idea of retiring to something – not from something™ is catching a lot of attention.
I am a huge fan of doing something you are passionate and talented at create income in retirement.
For the last 10 years, I have been telling people that are planning on living off their savings, that the most they should consider pulling from their investments to create income is 4% a year if they would like it to last for at least 30 years.
This means that if you have $1 million saved at age 65, you would only want to pull $40,000 per year or $3500 per month.
Well according to David Blanchett, head of retirement research at Morningstar Investment Management, "We have to question that 4% assumption". He says that withdrawal rate would only give clients a 50% chance of their assets lasting 30 years. A 2.8% annual withdrawal rate is more realistic, he adds.
What this means is that if you have $1 million in assets, you should only be pulling $28,000 per year to make sure it lasts at least 30 years.  This is certainly not a millionaire lifestyle!
I am not saying stop saving. By all means, continue to build up not only cash reserves, but start maxing out your 401(k) savings and IRAs.  You are going to want to have as much cash as possible, so continue to invest.
The secret to building this type of retirement plan is starting early, so you can take advantage of the "time-value" of money. For example, to save $1 million by age 65 (assuming a very generous 10 percent annual rate of return), take a look at the different amounts you would need to save, depending on how late you started to invest in your savings:
Age                                                        Daily Savings                                       Yearly Savings
20                                                                  $4.00                                                        $1,460
30                                                                  $11.00                                                       $4.015
40                                                                  $30.00                                                       $10,950
50                                                                  $95.00                                                        $34,675
What do you do if you don't have "The Gift of Time" on your side?  Then I suggest your access "The Gift of Experience".  By the time we are in our 50s, 60 and 70s, we all have amazing wisdom and experience that we can leverage to create income to supplement our retirement income.   The key is finding out what we are passionate at and skilled at, and then creating a smart plan to generate income.
So why did I suggest last week was to "find your stuff" and to get organized?
I want you to pull all your investment statements, pension statements, your social security statements so you can see what you have.
 Once you see what you have, you can work with a financial advisor or a

financial calculator

 to see how much you will have out into the future.
By doing this, you will be able to see how much you need to earn to create the lifestyle you want.
The key is to start somewhere.  See where you stand today based on where you are.  Then you can create a strategy.  My strategy is to spend my winters living in Costa Rica or Panama where the cost of living is very low, and I can lead my retreats which I love, and have access to high quality health care at a fraction of the cost of what we pay here.
The old paradigm:  "Retirement" is when you have enough INCOME and ASSETS so working is optional and retirement is affordable.
The new paradigm:  "Retire to Something – Not From Something" by creating lifetime income (preferably passive) doing something you love to supplement your pensions, Social Security and savings.
Next week, let's talk about different retirement income strategies.  In the meantime,  try to get a "picture" of what your retirement goals are as well as what the future looks like based on where you are today using all those statements you pulled out this week.   Try using the financial calculator above and see what you find out.
Last week, my husband and I met with our financial planner, John Steves.  He is my former partner at Ameriprise and he is fabulous.  Yes, even though I am a Certified Financial Planner, I still have my own advisor. It keeps my husband and me disciplined.  Besides, I am a big picture person and John is the detail person who does the number crunching and also has his ears and eyes on the market daily.
Having a trusted advisor is one of the very best gifts you can give to yourself.  I can help you with the big picture and help you create a game plan, but you will still want someone to run that financial plan taking a look at every area of your financial life, including what would happen if you died prematurely or couldn't do what you do anymore.  So often I hear of advisors just looking at the investments or just the insurance.  True financial planning includes six areas of your life:  financial position, goals like education and retirement, plus taxes, insurance and estate planning (or legacy).
A great financial planner will ask you to create a detailed budget, asking when certain expenses end, decrease or increase — like college expenses, health insurance costs and medical out of pocket, home improvements and maintenance, and even downsizing.  They will used these numbers all through your analysis, and calculate how taking your Social Security and pensions at different times will affect your nest egg and amount you need to save today.
My husband is eligible for his pension at 55 and wants to compare retiring at age 55 to age 65.  I think he will find it eye opening at the least.  There is magic to knowing these numbers and I will share  what you can do with it this type of information in my next article.
When you look at your retirement plan, do any of these apply to you?
You plan to work forever
You haven't opened your statement since the market crashed in 2008
You left or lost your job, dipped into your 401K and may have even paid taxes and penalties on it
You aren't saving anymore or don't even have a retirement plan
You have never seen your Social Security estimate
You don't understand your pension and benefit statements or even know where they are
You're paying so much for your kids college, there is nothing left for you to save for retirement
Your kids have moved back in after college — enough said
You have run up credit card debt and college loans and are trying to pay them off first
You lost a big chunk of your savings in the 2008 market crash, never got back in and are afraid it's too late
You are hearing that the stock market is too risky and that bonds are even worse right now
You are putting all your money into real estate
Your best investment is your business, so you have everything tied up in that and just pray you don't get disabled
You have no idea where to start or how much you will need anyway
If you answer yes to any or all of these, then you are not alone.  In a recent "Retirement Confidence Survey" conducted by  the Employee Benefits Research Institute they asked "How confident are you about Retirement?"  The results were:
American workers are more pessimistic about their ability to retire comfortably than at any time since the survey began about 20 years ago.
According to the survey about

one‐third of workers

tapped their retirement savings to pay for day‐to‐day expenses during 2010 and many of them didn't have much saved in the first place.
Just 59% of workers are currently saving for retirement and one‐half of them have less than $25,000 tucked away, according to the survey.
I believe that "work" is the New Retirement Solution and so do more and more baby boomers who are looking at their options.
In a June 2008 Associated Press survey, it was reported that 78 million baby boomers are approaching retirement and that 66 percent of these individuals expect to continue working after "retiring" to supplement their pensions, Social Security and savings.
In a recent Gallop Poll – that number is now up to 80%.  Most plan to work part‐time, although some say they may need to work full‐time just to make ends meet. 
The silver lining, according to LIfescience.com people who continue to work during retirement often experience better health than those who don't work.  As long as the work remains low stress, retirees who labor are less likely to suffer from major diseases such as cancer, high blood pressure, and cardiovascular disease. They are also less likely to become depressed.
This is great news…because I see many of us continuing to work by doing something we absolutely love. I call this Retiring To Something — Not From Something. I believe that this new retirement for most of us will consist of a simpler lifestyle with less consumerism and working at something we are passionate about.   If my husband does want to retire early, we will have the numbers, and it will include going through this process…and I am sure it will include Costa Rica, Panama and golf!
This certainly is a different retirement than our parents and things have changed dramatically over the last two decades.  Most of the clients I work with are interested in working in retirement not only for financial reasons, but to continue doing something meaningful  where they are utilizing their unique abilities, life experiences and making a difference in the world.
I see us doing this into our mid to late 70's.  Look around you and you will see many vibrant 70 year olds doing amazing things and having fun.  Remember, we will probably end up living into our late 80s and 90s. 
The secret is creating your plan now and then taking action.  This is the first of an ongoing series that will help you create that plan.  Please make sure you don't miss this series and share them with your friends by sending them to www.smartwomenscoaching.com.  Plus your friends will get my free video course designed increase your confidence and wealth, our weekly ezine and radio shows, and 100 days of inspiration (quotes from women!).
Your exercise today is to "Find Your Stuff".
Pull together all your savings, investment, 401k, IRA, pension and Social Security Statements.  Next week, I will tell you what to do with them.  Don't delay.  Please do this now before you forget.  You will thank me for it!
If you are ready to Create Your Perfect Life feel free to book your complimentary 30 minute Discovery Coaching Session now at www.talkwithkatana.com 
A few years ago, I was interviewed on the topic, It's Never Too Late to Become a Midlife Millionaire, by a brilliant interviewer, Lorwai Lan, on her radio show, Your Money and Your Mindset. Just a few weeks ago, she sent me an email saying that our interview had been the #1 downloaded podcast on the CEM network with over 30,000 downloads, so I went back and listened to it. It really was a great interview, and I invite you to listen yourself by clicking here.
One of the things that we talk about in the interview of course is mindset. The idea of mindset is so important, because unless you have a healthy relationship with money, no matter how much you make or have, you will never be able to keep it, grow it or feel secure and joyful about it. This is why 70% of lottery winners squander away their winnings within a few years. We have all heard these stories and think, "I'd never do that!" Oh really?
We also know that when new wealth is created in families, there is a 90% probability that all the wealth will be gone by the third generation. It's known as "Shirt sleeves to shirt sleeves in three generations".
So what is your mindset around money? If you received a large sum – millions of dollars, could you hold on to it? You say yes, but how are you treating the money that you have today? Do you respect and appreciate it? To create, grow and keep wealth, you will a healthy relationship with it and an action plan.
How does this idea of "Becoming a Midlife Millionaire" feel too you?
Does it make you feel uncomfortable or does it feel too unrealistic?
What would your friends and family think of you if you were really rich?
Does the word millionaire seem too materialist or masculine?
What were you told growing up about money; Was it money doesn't grow on trees or money is the root of all evil?
Are you triggered negatively by the idea of having a lot of money or those who already have it?
Our relationship with money – how we feel about it AND what we do with it – will have a profound effect on every area of our lives, because until we develop a truly sacred relationship with it and that means both the "Inner Work" and the "Outer Work" of money, we will never be able to ask for what we are worth, keep what we do earn, invest confidently to make it grow, or feel secure and confident about it once we have it.
I've worked with hundreds of women who have come to me to get help with their money and we always start with the "Inner Work". If you are struggling with your relationship with money, thinking it's too late to become wealthy, waiting for someone else to solve your financial problems, hoping the issues will go away by simply ignoring them, or going deeper and deeper into debt, even being afraid to spend it, or invest it, then it's time to take action.
So the "Inner Work" is identifying our beliefs and disempowering beliefs around money, and then shifting, healing and releasing those beliefs while creating new empowering beliefs AND actions.
The "Outer Work" is what you are doing with your money. Are you getting paid what you are worth, do you respect it, are you saving and investing for your future?
No matter where you are in your life, there is hope. I can promise you this one thing. There is always hope and there is always a solution. So where do you start?
Step #1: Start with the Inner Work- your beliefs around money. What has been coming up while you were reading this article? I've helped hundreds of women heal their relationship with money by helping you identify your money personality which is based on your disempowering belief and your biggest challenge.
There are 5 money personalities:
Value (I need to prove I am good enough)
Status (Whatever I achieve is not enough)
Love (I need to do whatever it takes to get love)
Security (I never know when what I have may be taken from me)
Recognition (I need to prove I'm right)
Once you identify your disempowering belief, challenge and personality, then it is time to release, forgive and heal. This process could take years or if done with a professional, it can be instantaneous. It's truly step number one. This one step will shift everything. I've seen it happen with hundreds of women, frequently with immediate almost magical results.
Step #2: Now you can begin the Outer Work – Taking Action. So this is where you begin to look at where you stand and where you want to go. It's time to be brutally honest, to clean up messes, set goals, and get the help you need. Steps could include:
Step #3: Don't give up. Don't try to do this part alone. Get support and surround yourself with like minded women who are on the same path. You can do this by joining our free Smart Women Community. There are Facebook Groups, free resources, 100 days of inspiration, weekly inspirational radio shows, and online forums.
I believe in you. I have been there and know how to do this. I have surrounded myself with dozens of supporters and they are all part of this community of smart, successful women who are willing to reach out and help each other. Check out these free resources and let us know how you transform. We want to hear from you!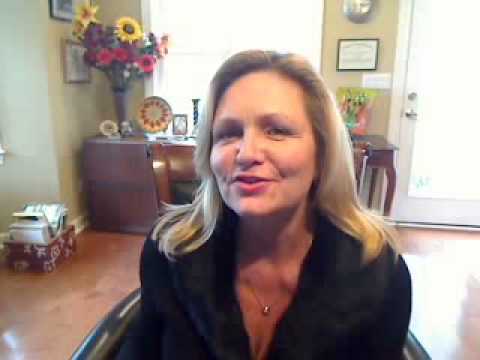 Last week, we talked about creating a money bucket for your home maintenance. Today, I want to talk about how to hire a contractor for things like landscaping, home repairs, a new roof, etc.
I happen to be lucky enough to have a husband who has learned to do a lot of the smaller jobs himself. Although I do admit much of it came through a lot of trial and errors. I remember Mark's first home maintenance attempt at installing a humidifier – we ended up with a mini flood in the furnace room. Now he knows what to attempt himself and what to leave up to the experts.
Mark's Golden Rule:  Unless you know what you're doing, if the repair is related to gas or electricity do not attempt the repair yourself.  Hire a professional!
Recently, we had a pretty bad leak in our roof and it was causing water damage in my daughter's bedroom. We contacted our local handyman and he attempted a roof repair but it failed. We feared this meant we would have to get a new roof.
The good news is that we ended up with a very honest roofer who suggested that he could do a $500 roof repair today and then plan to replace the entire roof in about 5 years for around $14,000.
We had been considering replacing the roof since it didn't match too well after our last home addition. We decided to ignore the mismatch for a few more years and earmark specific funds in our brokerage account for the new roof.
One thing you will need to estimate is how much more it will cost to do this in the future. We will make sure to budget another $2000 just in case. Another way to plan for this expense would be to save around $250/per month or $125/per paycheck if you are paid two times per month.
I asked Mark for some tips on how he hires the right contractor.
Get a referral just like you would when looking to hire an attorney, CPA or find a good doctor. In our case of needing a new roof, you could ask your neighbors who are happy. There is often one company that does everyone in the neighborhood. In our case, we asked our builder who he recommended and you can see it was a great choice.
Get a couple of quotes and ask for the names and phone numbers of other satisfied customers.
Follow your gut and don't get pressured to make a quick decision. Usually you will get an immediate feeling from a person. Trust this feeling. You will get a sense of a person in the first few seconds after you meet them – way before the sales presentation begins.
Get it in writing.  Get the details of the job in writing so there's no misunderstanding later.
Make a deposit.  Don't pay in full until the job is complete.  This gives you leverage and you can ensure that the job was done right.
Then remember to create that money bucket – Your Cash Cushion for both the planned and unexpected.
To learn how to shift your energy, get paid what you are worth and step into your money power, click here to pick up your free workbook and video now.
Also, please post your questions below and share this video with your friends! Until next time, live with Purpose, Passion and Prosperity!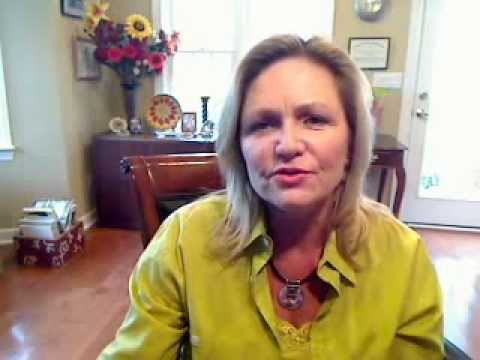 If you are one of the 75 million home owners in the US, then one of the things you need to plan for is keeping your house maintenance up to date. If you are a single woman, this is even more important because you are probably running your household on one income. Since your home is often your largest investment, keeping it properly maintained is very important.
This includes "expected maintenance and unexpected maintenance". I suggest creating a money bucket for each.  A money bucket is a savings account that you add funds to from every paycheck so you can have readily available cash reserves when the funds are needed.
According to a recent MSN study, 43% of Americans spend more than they make and the average credit card debt is $8000. Planning for the unexpected with a special savings account is a smart way to avoid having to go into debt to cover home maintenance.
When purchasing a home and trying to determine how much of a payment you can afford, be sure to include all the possible maintenance costs both long term and short term and include those into your monthly calculation.
The secret is living on less than you make. You can do this by over estimating expenses, buying less home than you can afford and then setting aside those additional funds into cash reserves, retirement investing and some funds for enjoying life now.
Here is an example of how to calculate your home maintenance fund:
Annual maintenance
Landscaping, carpet cleaning, minor repairs and replacements of worn out appliances like washer, dryer, dish washer, refrigerator (seems like one of these goes every couple of years).
Bigger Ticket Items
New roof, furnace, air conditioner, hot water heater, siding, remodeling, etc.
Unexpected maintenance
Rotting siding, fallen tree, storm damage, etc.
Some of these items could be covered by home owner's insurance, however, be careful about filling small claims because it could cause your insurance rates to go up. Sometimes it makes more sense to simply pay the deductible.
So in the above example, you could be putting away:
$100/month for the annual maintenance,
$100/month for bigger tickets,
$50 for unexpected.
The goal would be to create a savings account and add $250/month or $125 per pay if you are paid every other week. Start somewhere and tweak the account as you go. You can also add lump sums from things like tax refunds to build this account up quicker.
Come up with an estimate for each category and then create a figure that you will be saving on a monthly basis so you are building up your cash reserves. Having the cash to fall back on will help you sleep at night and keep the credit card debt at bay.
To learn how to shift your energy, get paid what you are worth and step into your money power, click here to pick up your free workbook and video now.
Also, please post your questions below and share this video with your friends!
Until next time, live with Purpose, Passion and Prosperity!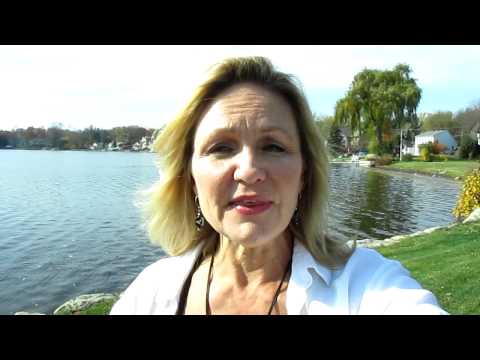 Today's tip is specifically for women who own a business, are self employed or a commissioned based sales person.
One of the biggest mistakes I see so many female entrepreneurs do is they don't treat their finances like a business. Time and time again, I run into women – many who have been in business for many years and often who are even making a lot of money who don't respect their money and treat it like a business.
I call this being a Cash Cow.
A Cash Cow is a business person who:
Runs all their income through one checking account.

They normally don't have a bookkeeper.

Wait till year end to tackle their bookkeeping for their CPA.

Rarely have the funds available to put into their retirement account.

Are scrambling to pay taxes at year end.

End up overwhelmed and miss out on so many deductions.

When they get a big sale or commission, they spend more – so they are not operating with a budget.

It's always feast of famine – no cash cushion.

They often fund their business through personal credit cards.

They experience a lot of money drama.
If this sounds like you or someone you know, here are some smart cash flow tips you can implement immediately:
Set up a separate business checking and savings account just for your business – even if you are a sole proprietor.
Deposit all your business income into this account only.
Create a budget so you know exactly what your business expenses are every month.
Pay Yourself First!
Here's how you will pay yourself first.  Every two weeks you cut 4 checks:
1. Your personal paycheck:
Identify how much you need to be paid as a paycheck to cover your personal expenses and pay that to yourself two times a month.
Tip: Even if you earn $10,000 per month, if you only need $3,000 per month to cover your personal expenses then cut yourself a check for $1500 twice a month.
The extra builds up in your business and then you can pay yourself a bonus quarterly!
2. Emergency Fund:
Send a check to your savings until you have a 3 month money cushion.
3. Retirement Fund:
Send a check to your savings account so you can fund your retirement plan – usually some sort of IRA. So you have the money when your CPA tells you how much you can contribute. More on this next week. If you goal is to fund $10,000, then you want to be sending a check for $384 every two weeks.
4. Estimated Tax Fund:
Send a check to your savings account to pay for your estimated taxes payments. Your CPA will tell you how much this is and give you the forms to send it.
If your goal is to have a successful business, to create wealth and to be able to sleep at night, then you need to schedule time right this minute in your calendar to sit down and address these cash flow techniques.
This will probably mean a meeting with your CPA to put your retirement and estimated tax payments on your radar screen. Meeting with a financial planner to set up a retirement plan if you don't already have one in place and meeting with your banker to set up the appropriate business checking account.
And of course…. not being a cash cow.
Would you like to use this article in your E-Zine or Web site?  I would be honored just please be sure to include this complete blurb with it:
Katana Abbott is a certified financial planner, prosperity coach, speaker, author, host of www.smartwomentalk.com radio show with over 100,000 subscribers, and founder of Smart Women's Coaching – an on line global community of Smart Women who come together to learn, grow, and connect.  For more information about Katana visit her Website at www.katanaabbott.com.
Now this may seem obvious to you, but as a society, we have been taught and actually encouraged to spend every penny we make, to get it now and pay for it later, and to live beyond our means. What ends up happening is that we find ourselves living paycheck to paycheck or client to client and these habits are destroying any chance we might have for financial freedom and financial peace.
So what is the solution you might ask? The solution is to create a clear picture of how much is coming in for the full year and how much is going out.
You do this with three simple steps:
1. Your first goal is to see where your money is going today. You can do this by listing every one of your expenses for a full year.
Remember, some of your expenses like car payments and utilities are monthly, others like auto insurance or the water bill might be quarterly, and then others like property taxes and insurance might be semi annually or annually.
Take this total for the full year, then divide it by 12 and this will give you how much you spend every month.
Now be sure to track your pocket money and go through your credit card statements to make sure you get everything.
2. Take the amount you make every month (after taxes) and subtract this figure. What do you see?
Is there money left over?
If there is extra, then that's fabulous, because next week, I will show you what to do with it. Yay!
If it's negative, then what do you think is going on here? You are probably spending more than you make and going into debt. Do you have credit card debt? This should be a wakeup call and the message is to "stop spending more than you make".
3. Go back through your list of expenses and put a plus mark by everything that is absolutely crucial and everything that raises your self-worth. Then you want to see what areas you might be able to eliminate to increase your bottom line.
Yes, just a like a business, you want to increase your bottom line.
So this week, just work on this one area to get really clear about where you stand. What is coming in and what is going out.
The secret will be to spend less than you make while living a rich and rewarding life and over the next few weeks, I will be sharing more and more ways to do just this.
You are welcome to use the "Expense Tracking Worksheet" that I have attached at the end of this blog to see where your money is going today.
Your ultimate goal is to create a healthy bottom line – meaning you have money left over at the end of the month. Having money left over at the end of the month means you are spending less than you make which is the first step to creating wealth.
Next week, we will talk about "How to pay yourself first."
In the meantime, if you have any questions for me or any comments, please post them below and I answer them! 
Please share these tips with your friends. I believe in you and I want to see you have a rich and rewarding life. So do this assignment, and I will see you next week for our next Smart Money Tip!