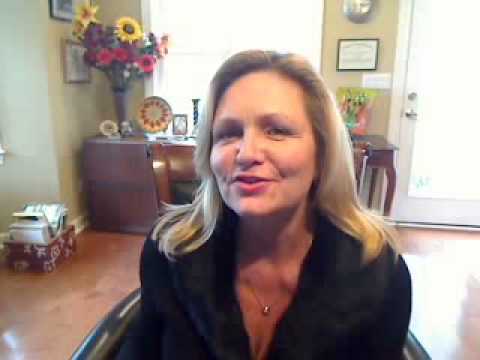 Last week, we talked about creating a money bucket for your home maintenance. Today, I want to talk about how to hire a contractor for things like landscaping, home repairs, a new roof, etc.
I happen to be lucky enough to have a husband who has learned to do a lot of the smaller jobs himself. Although I do admit much of it came through a lot of trial and errors. I remember Mark's first home maintenance attempt at installing a humidifier – we ended up with a mini flood in the furnace room. Now he knows what to attempt himself and what to leave up to the experts.
Mark's Golden Rule:  Unless you know what you're doing, if the repair is related to gas or electricity do not attempt the repair yourself.  Hire a professional!
Recently, we had a pretty bad leak in our roof and it was causing water damage in my daughter's bedroom. We contacted our local handyman and he attempted a roof repair but it failed. We feared this meant we would have to get a new roof.
The good news is that we ended up with a very honest roofer who suggested that he could do a $500 roof repair today and then plan to replace the entire roof in about 5 years for around $14,000.
We had been considering replacing the roof since it didn't match too well after our last home addition. We decided to ignore the mismatch for a few more years and earmark specific funds in our brokerage account for the new roof.
One thing you will need to estimate is how much more it will cost to do this in the future. We will make sure to budget another $2000 just in case. Another way to plan for this expense would be to save around $250/per month or $125/per paycheck if you are paid two times per month.
I asked Mark for some tips on how he hires the right contractor.
Get a referral just like you would when looking to hire an attorney, CPA or find a good doctor. In our case of needing a new roof, you could ask your neighbors who are happy. There is often one company that does everyone in the neighborhood. In our case, we asked our builder who he recommended and you can see it was a great choice.
Get a couple of quotes and ask for the names and phone numbers of other satisfied customers.
Follow your gut and don't get pressured to make a quick decision. Usually you will get an immediate feeling from a person. Trust this feeling. You will get a sense of a person in the first few seconds after you meet them – way before the sales presentation begins.
Get it in writing.  Get the details of the job in writing so there's no misunderstanding later.
Make a deposit.  Don't pay in full until the job is complete.  This gives you leverage and you can ensure that the job was done right.
Then remember to create that money bucket – Your Cash Cushion for both the planned and unexpected.
To learn how to shift your energy, get paid what you are worth and step into your money power, click here to pick up your free workbook and video now.
Also, please post your questions below and share this video with your friends! Until next time, live with Purpose, Passion and Prosperity!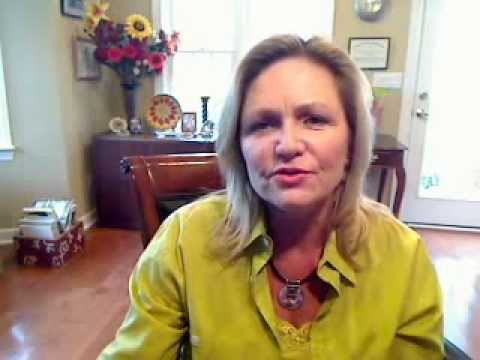 If you are one of the 75 million home owners in the US, then one of the things you need to plan for is keeping your house maintenance up to date. If you are a single woman, this is even more important because you are probably running your household on one income. Since your home is often your largest investment, keeping it properly maintained is very important.
This includes "expected maintenance and unexpected maintenance". I suggest creating a money bucket for each.  A money bucket is a savings account that you add funds to from every paycheck so you can have readily available cash reserves when the funds are needed.
According to a recent MSN study, 43% of Americans spend more than they make and the average credit card debt is $8000. Planning for the unexpected with a special savings account is a smart way to avoid having to go into debt to cover home maintenance.
When purchasing a home and trying to determine how much of a payment you can afford, be sure to include all the possible maintenance costs both long term and short term and include those into your monthly calculation.
The secret is living on less than you make. You can do this by over estimating expenses, buying less home than you can afford and then setting aside those additional funds into cash reserves, retirement investing and some funds for enjoying life now.
Here is an example of how to calculate your home maintenance fund:
Annual maintenance
Landscaping, carpet cleaning, minor repairs and replacements of worn out appliances like washer, dryer, dish washer, refrigerator (seems like one of these goes every couple of years).
Bigger Ticket Items
New roof, furnace, air conditioner, hot water heater, siding, remodeling, etc.
Unexpected maintenance
Rotting siding, fallen tree, storm damage, etc.
Some of these items could be covered by home owner's insurance, however, be careful about filling small claims because it could cause your insurance rates to go up. Sometimes it makes more sense to simply pay the deductible.
So in the above example, you could be putting away:
$100/month for the annual maintenance,
$100/month for bigger tickets,
$50 for unexpected.
The goal would be to create a savings account and add $250/month or $125 per pay if you are paid every other week. Start somewhere and tweak the account as you go. You can also add lump sums from things like tax refunds to build this account up quicker.
Come up with an estimate for each category and then create a figure that you will be saving on a monthly basis so you are building up your cash reserves. Having the cash to fall back on will help you sleep at night and keep the credit card debt at bay.
To learn how to shift your energy, get paid what you are worth and step into your money power, click here to pick up your free workbook and video now.
Also, please post your questions below and share this video with your friends!
Until next time, live with Purpose, Passion and Prosperity!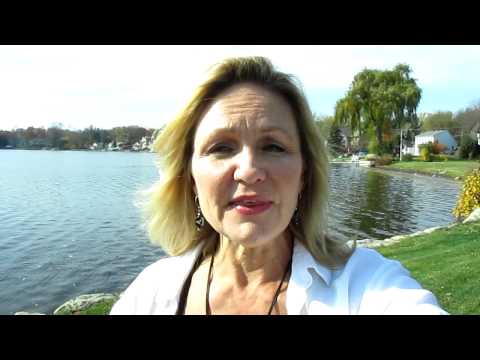 Today's tip is specifically for women who own a business, are self employed or a commissioned based sales person.
One of the biggest mistakes I see so many female entrepreneurs do is they don't treat their finances like a business. Time and time again, I run into women – many who have been in business for many years and often who are even making a lot of money who don't respect their money and treat it like a business.
I call this being a Cash Cow.
A Cash Cow is a business person who:
Runs all their income through one checking account.

They normally don't have a bookkeeper.

Wait till year end to tackle their bookkeeping for their CPA.

Rarely have the funds available to put into their retirement account.

Are scrambling to pay taxes at year end.

End up overwhelmed and miss out on so many deductions.

When they get a big sale or commission, they spend more – so they are not operating with a budget.

It's always feast of famine – no cash cushion.

They often fund their business through personal credit cards.

They experience a lot of money drama.
If this sounds like you or someone you know, here are some smart cash flow tips you can implement immediately:
Set up a separate business checking and savings account just for your business – even if you are a sole proprietor.
Deposit all your business income into this account only.
Create a budget so you know exactly what your business expenses are every month.
Pay Yourself First!
Here's how you will pay yourself first.  Every two weeks you cut 4 checks:
1. Your personal paycheck:
Identify how much you need to be paid as a paycheck to cover your personal expenses and pay that to yourself two times a month.
Tip: Even if you earn $10,000 per month, if you only need $3,000 per month to cover your personal expenses then cut yourself a check for $1500 twice a month.
The extra builds up in your business and then you can pay yourself a bonus quarterly!
2. Emergency Fund:
Send a check to your savings until you have a 3 month money cushion.
3. Retirement Fund:
Send a check to your savings account so you can fund your retirement plan – usually some sort of IRA. So you have the money when your CPA tells you how much you can contribute. More on this next week. If you goal is to fund $10,000, then you want to be sending a check for $384 every two weeks.
4. Estimated Tax Fund:
Send a check to your savings account to pay for your estimated taxes payments. Your CPA will tell you how much this is and give you the forms to send it.
If your goal is to have a successful business, to create wealth and to be able to sleep at night, then you need to schedule time right this minute in your calendar to sit down and address these cash flow techniques.
This will probably mean a meeting with your CPA to put your retirement and estimated tax payments on your radar screen. Meeting with a financial planner to set up a retirement plan if you don't already have one in place and meeting with your banker to set up the appropriate business checking account.
And of course…. not being a cash cow.
Would you like to use this article in your E-Zine or Web site?  I would be honored just please be sure to include this complete blurb with it:
Katana Abbott is a certified financial planner, prosperity coach, speaker, author, host of www.smartwomentalk.com radio show with over 100,000 subscribers, and founder of Smart Women's Coaching – an on line global community of Smart Women who come together to learn, grow, and connect.  For more information about Katana visit her Website at www.katanaabbott.com.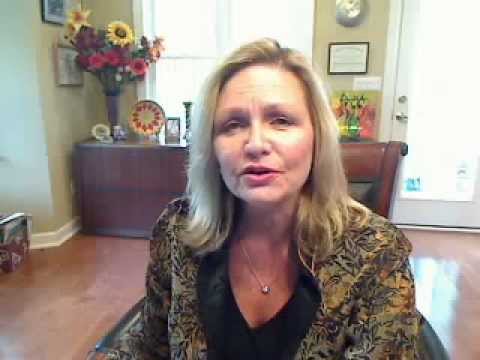 Now this may seem obvious to you, but as a society, we have been taught and actually encouraged to spend every penny we make, to get it now and pay for it later, and to live beyond our means. What ends up happening is that we find ourselves living paycheck to paycheck or client to client and these habits are destroying any chance we might have for financial freedom and financial peace.
So what is the solution you might ask? The solution is to create a clear picture of how much is coming in for the full year and how much is going out.
You do this with three simple steps:
1. Your first goal is to see where your money is going today. You can do this by listing every one of your expenses for a full year.
Remember, some of your expenses like car payments and utilities are monthly, others like auto insurance or the water bill might be quarterly, and then others like property taxes and insurance might be semi annually or annually.
Take this total for the full year, then divide it by 12 and this will give you how much you spend every month.
Now be sure to track your pocket money and go through your credit card statements to make sure you get everything.
2. Take the amount you make every month (after taxes) and subtract this figure. What do you see?
Is there money left over?
If there is extra, then that's fabulous, because next week, I will show you what to do with it. Yay!
If it's negative, then what do you think is going on here? You are probably spending more than you make and going into debt. Do you have credit card debt? This should be a wakeup call and the message is to "stop spending more than you make".
3. Go back through your list of expenses and put a plus mark by everything that is absolutely crucial and everything that raises your self-worth. Then you want to see what areas you might be able to eliminate to increase your bottom line.
Yes, just a like a business, you want to increase your bottom line.
So this week, just work on this one area to get really clear about where you stand. What is coming in and what is going out.
The secret will be to spend less than you make while living a rich and rewarding life and over the next few weeks, I will be sharing more and more ways to do just this.
You are welcome to use the "Expense Tracking Worksheet" that I have attached at the end of this blog to see where your money is going today.
Your ultimate goal is to create a healthy bottom line – meaning you have money left over at the end of the month. Having money left over at the end of the month means you are spending less than you make which is the first step to creating wealth.
Next week, we will talk about "How to pay yourself first."
In the meantime, if you have any questions for me or any comments, please post them below and I answer them! 
Please share these tips with your friends. I believe in you and I want to see you have a rich and rewarding life. So do this assignment, and I will see you next week for our next Smart Money Tip!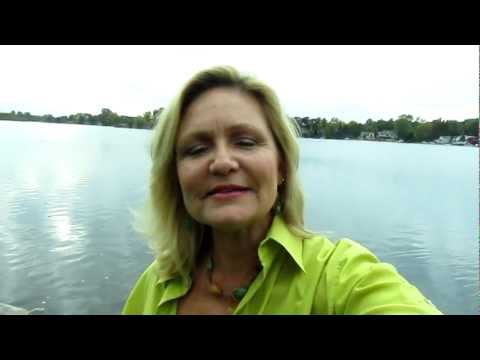 In my Smart Money Video Tip series, I have been sharing smart ways to create and grow money. One of the best ways to grow your money is through the magic of compound interest.
"Compound interest is the eighth wonder of the world. He who understands it, earns it.  He who doesn't … pays it." Albert Einstein
Today, I want to share a story that demonstrates this concept with the Magic Penny Doubling Effect. If you were given the choice
between taking $3 million in cash today or a single penny that doubles in value every day for 31 days, which would you choose? If you have heard this story before, you know the right answer is the penny, right? But why?
You know that picking the penny will lead to greater wealth over the long term. So why is it so hard to pick the penny? It's because it takes so much longer to see the payoff of choosing the penny.
Let me explain. Let's say you chose the $3 million cash and your friend chose the "doubling penny" what would it look like?
| | |
| --- | --- |
| Day |    Your Friend's $0.01 |
| 5 |     $0.16 |
| 10 |     $5.00 |
| 20 |     $5,000 |
Well on day five, your friend has 16 cents vs. your $3 million. Day 10 your friend's penny is just $5 bucks. Day 20, your friend still only  has $5000. So with only 11 days left, it looks like you made the smarter choice right?
Well this is when the example gets really interesting and the power of compounding really works its magic.
| | |
| --- | --- |
| Day |    Your Friend's $0.01 |
| 28 |     $1,342,177.28 |
| 31 |     $10,737,418.24 |
On day 28, your friend's doubling penny is now worth over $1 million and on day 31 your friend now has over $10 million which is 3 times your $3 million. Amazing right?
Well there may not be anyone who is going to offer you a magic doubling penny or $3 million dollars but you can apply this principle in your life today.
This story is an example of how smart choices plus consistency over time will equal a Dynamic Change in your life.
Smart Choices + Consistency + Time = Dynamic Change
Let's say you ate a cheese burger, fries and a cola today for lunch. It's not going to hurt you and it's not going to help you. BUT if you eat this meal every day for lunch for the next year what will happen?
Or if you go to yoga class today, it's not going to hurt you and it's not going to help you very much. BUT if you go to yoga class every day for the next year what could happen?
Smart Choices + Consistency + Time = Dynamic Change
The same principal applies to your money.
If you invest $10 today it's not going to help you and it's not going to hurt you, but you invest $10 a day for 35 years at 10% and you will have over $1 million.
Think of how you could find an extra $10 a day with lose change, found money, managing your credit card points, using coupons, working smarter, skipping the $5 latte, getting better gas mileage, selling some stuff on eBay, increasing your fees or asking for that raise, taking the stretch and stepping out of your comfort zone, getting a new quote on your car insurance.
That's only saving an extra $300 per month. Could you do this? The answer is probably yes!
So my tip is to ask yourself – What small changes can you begin to make in your life today that will equal Dynamic Change and a life of true prosperity for the rest of your life?
Post your comments below or on my facebook page.  I love to get feedback on this concept.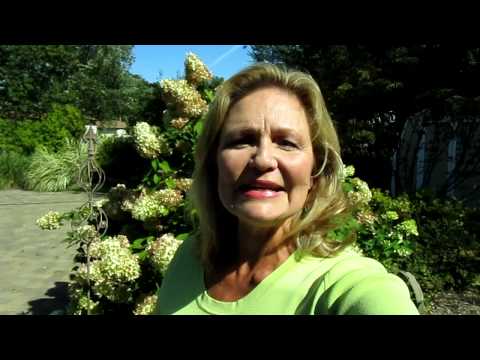 Last week, we talked about how to make money, to save money and then what to do with it.  I even mentioned that if you could save $500 a month for 20 years, you could end up with over $250,000.  So if you missed that video click the link below to watch it again. 
That video actually triggered a great question from one of our members.  If you have questions, be sure to write them in by visiting our Smart Women's Coaching Facebook Fan Page.  Deb writes…
"Katana, I have a question about your latest newsletter and video. In it, you speak of needing a new $400 vacuum and finding it for $110 with shipping. I was always taught that if you have a 'bargain-hunter's' mindset or an 'I will never pay full price for anything' mindset, that that mindset will determine who you will attract in your business – so you would attract people who always want a discount or for you to cut your price. I would love to know your thoughts about this!"
What a brilliant question – and I agree!  If you have a scarcity mentality, then you're not going to be able to charge full price for your services and you may attract those kinds of people. 
So the secret here is:
When it comes to buying a product, you are going to want to go for the best price.  If you can get a $400 vacuum for $110 delivered, then by all means go with the lowest price.

When it comes to a service however,

you are going to look for value and you are going to look for testimonials.  What is the reputation, what are they providing, and often you may go with the highest price.  We've done that many times. 
So there is a difference with a product or service.  Great question Deb!
So next week, we are going to be talking about Mindset, you will definitely want to tune to in get that new tool.  And in the meantime come to the Facebook Fan Page, and post your questions and your own Smart Women Money Tips (what you are doing to make smart money choices!) because as I told you in our last video, we are having a contest. 
We are going to post one winner each week for the next 3 weeks to the woman who posts the best Smart Money Tip on our Smart Women's Coaching Facebook Fan Page.  (new winner each week)
The winner will receive a 60 minute Money Breakthrough Method Coaching Session with me.  You will also receive a full set of the money personality cards – there are five and they are gorgeous and you will love them.  They are worth $50.   In this session with me we will identify your money personality, your limiting beliefs, your new empowering beliefs and an action plan.  We have tons of testimonials of women going through this process and having huge breakthroughs.  So until next week — have a fabulous week!
Click here to watch last weeks money tip.

When we asked women this question, 260 spoke up and the three top categories were:
Finances or Money – 36%
Confidence -  22%
Don't know where to start or Clarity – 13%
Some of your individual comments were:
Have difficulty with focus and organizing my knowledge
Looking to start my coaching business — giving up the security of a previously steady income
I have lots of ideas but no clarity on where to go from here
Big financial downward spiral after multiple health & family crises
I do not know how to manage my finances — I can't seem to move forward because I have no clue how to do what it takes to make it happen.
Since my beloved husband passed away I've been in the hospital three times, and lost some of my enthusiasm and confidence.
I say financial and I also think it stems from self esteem issues
How do I create income doing what I love?
What IS critical to notice from these comments above is that although money is the #1 issue, it is totally connected to issues confidence and clarity.  Remember how we handle money affects every area of our lives:  where we live, where our children go to school, who we associate with, where we vacation, and even our food and health care that we receive.
Best of all, it's never too late to late to start making smart money choices, which is why I'm sharing top 3 tips for taking charge of your money."
Tip #1:  Clear Up Money Clutter
Money clutter can appear in many forms. The most common is of course in the form of unpaid or late bills, stacks of paperwork, lack of proper bookkeeping, overstuffed wallets, and lack of clarity when it comes to money.
The second issue comes from mental or emotional clutter when it comes to money which includes overwhelm, fuzzy thinking, procrastination and even fear.  So schedule the time to get organized, find your stuff and have a system.  You are welcome to pick up my financial organizer planner which will show you how to set up a filing system.  I created it specifically for an elderly client, but it will work for anyone. Pick up your free copy here today! (see top right corner – listed as  Caregiver's Manual)
Tip #2:  Track Every Penny In and Out
When it comes to money, ignorance is NOT bliss. Money loves to be paid attention to and it WILL get your attention, one way or another. By tracking what you make and what you spend every day, you're giving money the attention it requires. I use a simple tracking form where I jot down the total amount of revenue I've brought in each day. For expenses, I tuck all receipts into one handy folder and let my bookkeeper enter the expenses in a tracking program such as Quicken.  You will be amazed at how fast you begin attracting greater income, spending less, feeling more confident and having more clarity!
Tips #3: Stop Spending Money You Don't Have
Only purchase consumable items like clothes, food, entertainment, gasoline, salon items, etc. on credit if you have the discipline to pay off the balance in full each month. Otherwise, you have nothing to show for it, and it creates stress and sabotages your ability to create wealth.
The only time it makes sense to use your credit card for a purchase that may not be paid in full at the end of the month is if you're investing in training and education that will help you grow your business.  That's because investing in yourself is always the best investment you can make. Just be sure you have a clear payoff plan written out so you stay in financial integrity and make your investment pay off.
It's Time To Become a Smart and Wealthy Woman Who Is Living Her Perfect Life.
Highly successful women understand their relationship with money is one of the most important, long lasting and revealing relationships they'll ever have.  Just remember, by respecting your money and creating a plan, you're respecting yourself in a positive and powerful way that is priceless.
How confident are you about leaving your business for a few days, a week, what about a month?
Do you end up with your nose in your computer and worried about your business when you take a family vacation?
What would it be like if your business could literally run without you?
Timothy Ferris talks about this in his book, The Four Hour Work Week.  I am heading to Costa Rica to lead a women's retreat next week, and because I have a virtual team in place, my business will continue to run while I am gone.  Although this trip will feel like a vacation because we will be in paradise, I will actually be working there.   The exciting thing is that with today's technology, you can work from anywhere and not skip a beat.  For example:
You can access your website, emails, edit your ezine and social media from anywhere.
You can have phone calls forwarded and post an away message on your email.
You can also create  your ezines and blog posts in advance and have then scheduled to go out while you are gone.
In addition, with the right team and systems in place, you can delegate and outsource projects virtually, wake up and the work has been completed over night.
For the last year, I have been working with a virtual team called Business Mastery Outsourcing.  They handle all my website work, social media, product creation, transcriptions, video, and administrative work.  It frees up my time from the things that drain my energy, so I can focus on the things I do that are more profitable and more fun.  And actually, with my current business model, this is all I need for my business to literally run without me.
Why do you want your business to run without you and to generate passive income?  The answer is so you can have a life:  so you can take time off to be with your family to deepen relationships, to care for loved ones, to take a course, in case you have an extended disability or health issue, to plan for the eventual "retirement" (when working is a choice), to be able to do something extraordinary, to see the world.
So often I hear people say that some day when they retire, they hope to travel, to do what they love, to spend more time with their family.  I believe it's possible to set your business up now or over the next few years, so you can have that dream lifestyle while you are still young and healthy.  I know because I have done it once.  I actually left my business for one full year and it ran flawlessly without me.  Now I am doing it again only with a whole new business model and YOU can do it too!
What if YOU ARE the business? 
For example, you are a therapist or you are the plumber?  When you are sick, you don't get paid.
In my former business, I was a financial planner, and if I had not found and trained "the right" intern who could learn my business from the bottom up, taught him everything I knew and more and then allowed him to "become the expert" himself and develop a relationship with my clients, I would never have  been able to sell my business for 7 figures.
Also, creating a system for passive income no matter what type of business you have is the key to creating value.
The real secret here is when you create a business that runs without you:
you can then have more freedom to become creative
to flourish at what you love and are great at
you can take time off to enjoy life more
to make a difference
and you never have to retire — especially if you love what you do.
Plus your business will have value if you decide to sell it.
However, if you never master this art — you will be stuck, drained, overwhelmed, overworked, underpaid in most cases and probably never be able to "retire" or sell your business.
So whether you have a product or you have a service, it is possible for your business to run without you AND for you to create an "Exit Plan".   Bruce Wright, author of The Wright EXIT Strategy, talks about creating your exit strategy as part of your initial business planning.
So take a moment now to look at your business and write out what is it that is going well and what is it that is not working?
I have a couple of options for you:
Visit:  www.HowToCreateProsperity.com and sign up for the Smart Women's Prosperity System to listen to my free audio and be sure to print out the worksheet so you can follow along.
I will give you some great exercises right there and I walk you through my Six Pillars of Awakened Prosperity System, which is the process I used to create and sell my business. It's also the system I am using again in my current business.  It will work for you too.
Watch for your invitation to join the Smart Women's Coaching Cafe where I will be teaching this process live over the next year.  You will have the support, training and resources plus live coaching from me!  It's just a few weeks off!
Looking for one on one support?  I have an opening in my private coaching practice for one new client right now.  You can schedule a complementary coaching session where we can discuss your dreams and your challenges.  Just book the appointment here www.talkwithkatana.com and then complete the online form that I send you prior to our meeting.  It's that simple!
If you have a quick question, feel free to email me at katana@katanaabbott.com.
The good news is that it's possible to create a business that runs without you because I have done it and you simply need to reach out, follow the system and doing the work.
I believe in you!  Big hugs…
Certified Financial Planner™
Smart Women's Money Coach™
www.HowToCreateProsperity.com
My mentor, Barbara Stanny says, "Whatever is happening with your money is also showing up in your life".
Do you believe this?   Open your wallet right now and take a look at how you treat your money.
Is your wallet in good condition with your dollar bills organized and lined up by denomination or is your wallet scruffy, with the dollar bills and old receipts just stuffed into it?
What feelings come up when you think about money?
Are they feelings of joy, gratitude, ease and flow or fear, worry, doubt and embarrassment?
Now think about other areas of your life and notice what's happening here.
How you do money is how you do everything.
I teach a course called, Secrets of Successful High Earners:  Going to the Next Level in Life where I take women through a five step process to step into their power and take charge of their money and their earnings.  The impact of these teachings goes far beyond money.
Former workshop graduates reported that the most common results of the workshop were – in this order – significant weight loss, better financial habits, more leisure time, improved health, increased optimism, and enhanced relationships.
This is pretty powerful stuff touching all areas of life!  Feeling great about your finances gives you a sense of confidence, clarity, happiness and peace of mind like nothing else.
We all know that money does now buy happiness, but your relationship with money and how you treat it, think about it and what you do with it will determine where you live, where your children go to school, where you vacation and how often, what you eat, what type of health care you receive, how you enjoy "retirement" and what type of legacy you leave when you are gone.
The average American spends more time planning their family vacation than planning for their retirement.  I want to help you create your ideal life, one of health, wealth and happiness.  It starts with getting smart about money.
Creating true prosperity is an art, and over the next few weeks, I will be writing about how to take charge of your finances, get organized, clear the clutter, and how to create, keep and grow your wealth.
Today, I want to introduce you to several very special FREE gifts in the Smart Women's Prosperity System:
My 33 page signature Financial Organizer and Planning System ebook which will help you find your stuff, get organized and see where you stand financially.  It's the same system I used for 20 years with my best clients.  I highly recommend you print this out and use it.
My Master Class on "Creating Wealth While Doing What You Love" audio and workbook.  This program includes my signature system; The Six Pillars of Awakened Prosperity that helped me retire at 48 financially independent and it will work for you too.
This is what I suggest you do now:
Click here to pick up your gifts.
Schedule time immediately to listen to the audio with the workbook printed out.
Plus make a date to work on your finances using the Financial Organizer Planner.
These products will only be available for free for a short time, so please pick them up now and share them with your friends!  If you have any questions, please feel free to email me at katana@katanaabbott.com
To your prosperity,
Katana Abbott, CFP, CSA
Founder and Prosperity Coach
Smart Women's Prosperity Institute
I have lots of fabulous new Smart Women Programs, Tools and Tips for you!
Monday:  Watch your inbox for Smart Women Smart Choices ezine with articles, videos, events and our  our next radio show guest.  Smart Women Talk Radio airs each Tuesday at 11 am EST on the Contact Radio Network.  On the Run – Subscribe to iTunes and access over 100 Shows!
FREE Gifts: www.SmartWomensCoaching.com  Just enter name and email now and receive my Free Break Through Your Fears and Step Into Your Brilliance Video and Six Page Workbook with exercises designed to help you create more confidence, clarity and wealth in your life!

No strings attached…just my way of helping you Create Wealth and Make a Difference While Living the Life You Love!
Just visit www.SmartWomensCoaching.com to receive all of this for free and become part of our free community of Smart Women!  Big hugs…
Katana Abbott, CFP, CSA
Founder and Prosperity Coach
Smart Women's Coaching
Want to see if working one on one with me would make sense?  Click here to schedule time to chat and complete the online application!