Archive for the 'Living with Purpose and Passion' Category
Why is it that we often find ourselves playing small or hiding from our brilliance?  What's going on that keeps us from taking that LEAP or asking for what we really and truly want in our lives?
I believe, it's those darn limiting beliefs that hold us back…those voices in our heads that tell us to play safe, don't rock the boat, it's okay like it is…just ignore it.
But what happens when we do this?  What happens when we continue to push down those dreams, our fabulous and unique gifts?  We become sick, depressed, we lose our mojo, we self medicate, and the biggest tragedy is that the world misses out on everything that we have inside that just screaming to shine through.
All of us have these limiting beliefs and the funny thing is that most of them aren't even true!  That's right!  They are simply beliefs that we made up to keep us safe when we were little children.   Then those beliefs become "Our Story" and we simply keep living the story over every day just like in the movie "Ground Hog Day".
It's true, according to science, we spend 95% of our time operating on auto pilot or from our subconscious. — from those experiences formed when we were very young.  This means we are only operating from a fully conscious level 5% of our time!
So how do you shift?  How do you breakthrough, because those stories seem very real, don't they?
It could be from an eye opening experience that forces us out of our comfort zone.  We LEAP – we learn – we grow.  This happens.
Another way, could be through the guidance of a caring mentor, we are able to release a limiting belief so that fear simply slips away. I have helped hundreds of women do this and it's been so profound!
And then, it might just be that the timing is right, and we are ready.
Last week, the planets all aligned not only for me but many others at Ruth Klein's Expert Celebrity Branding workshop.  It's so exciting to experience transformation when you have support and time to let it percolate.  In addition something magical happens when you are able to speak your truth in front of others and get positive feedback.
Just stating your truth and making a decision, a magical process begins — "the Universe Chimes in" as Ruth says.  I call it Dancing with the Universe.  It's a beautiful thing.
My breakthrough came as a rebirth of my beautiful, brilliant brand Midlife Millionaire.  Now that I have been able to merge my Smart Women programs into my nonprofit, I can offer my programs to all the women of the world for free, it has created this lovely space for me to lead my Midlife Millionaire Mastermind Retreats for a very specific niche.  This is mine:
For women who want to travel and connect with other like minded successful women in an exclusive, life changing, unique experience, far away from home in Costa Rica and Panama.  How does this resonate with you?
At Ruth's event, I was invited to be on a "Best Practices Panel", and I had no idea that this is what would come of this experience.
In my case, all three things above aligned for me:
I was put on the spot and taken through a very sacred and brilliant process that allowed me to LEAP.
I had a gifted mentor – Ruth Klein – facilitating this process at the workshop.
and then the timing was perfect.
Let me tell you, I almost didn't go to this workshop.  I was in total resistance.  Even after stating I was going on Ruth's Telesummit, I cancelled and made up an excuse that I was too busy.
But I received calls and emails that I had to attend…that others were counting on me.  (this is that support that is so important!).   Thank God I showed up too.
RESULTS TAKING THE LEAP AND NOT HIDING :
A literary agent who was on another expert panel was also in the audience when I spoke, and she has asked to see my book proposal.  She loves my Midlife Millionaire! She says she can get me a book deal.
A producer who was on another expert panel and also in the audience when I told my story, came up to me after the event and wants to meet with me to discuss something so mind blowing that I cannot even share it with you at this time…but I will if it manifests!
I had so many people come up to me after I shared my "Beautiful Brand" — this is the same brand that I was trying to keep as the "Best Kept Secret" and they all said they wanted to know more — to come on my retreats — to connect!
So ask yourself:  where in your life are you hiding, playing small, not shining your light, afraid what you have, or know, or do is not good enough — trying to keep it as "the best keep secret"? 
I challenge you to post your comments right below this blog to post it below or to contact me personally, because I will challenge and support you.  You can reach me right here:  www.talkwithkatana.com
It's time to shine your light, to take your stand, to live your joyful, authentic and abundant life.  What are you waiting for?
Certified Financial Planner®, Katana Abbott, is a Life Purpose and Legacy Wealth Coach and founder of the Six Pillars of Awakened Prosperity System™, the proven step-by-step process that shows you exactly how to create wealth, make a difference and live the life you love.  To get your F.R.E.E. Video Course and receive her weekly money, mindset and manifesting articles on attracting more wealth, joy and ease into your life!
I just finished the book called, "How to Retire Happy, Wild and Free." In this book, Zelinski suggests retiring as soon as possible while you are still young and healthy and then finding ways to enjoy your retirement more by discovering your life purpose, pursuing hobbies and enriching your life. If you do work part-time in retirement, he suggests doing something that you love regardless of the pay. 

While his book is focused on how to enjoy your retirement more, I have been inspired to use some of his suggestions for women in midlife who are still working but feel that they are really ready to write that next chapter of their lives. I have found that often when a woman has reached 40-50, if she has not found something that she is passionate about in her career; it begins to affect her entire life. Imagine what it would be like if you could create the ideal life of your dreams working at something that you love.
Ask yourself these questions:
Are you crazy about your job?
Do you wake up excited every day — passionate about your life?
If money and time were no issue, would you still be doing what you are doing?
If you answered "no" to any of these questions, you may be ready for a major change. Zelinski states, "A few individuals are lucky enough to have had their career work and some passionate pursuit be one and the same. Thus, they can continue happily working part-time in their field well past retirement, without having to discover their true calling. Unfortunately, this is not true for most of us."
Whether you are looking to retire early, change careers, start your own business or just want to make your life more interesting, consider doing some soul searching or assessments to discover your true passion in life.
There was a point in my life when I was working in a regular job, working 60 hours a week, day after day doing the same thing over and over. I hated it. I used to wake up and look at my husband and say, "Gotta make the donuts." I cannot imagine living that way again.
How many of these statements reflect the way you feel right now about your work?
I hate going to work and cannot wait to retire
I spend everything I make and refuse to look at my investment statements.
I hardly ever take a vacation. When I do, it takes me a long time to relax.
I have no hobbies or interests outside work.
I have no time for exercise or taking care of myself.
Most of my best friends are from work and I don't even like them that much!
Most of my social functions are work related.
I am proud to be a workaholic even though I know I am not that productive
When I am home, I am restless or exhausted and can't even imagine starting a hobby.
I have a book in me that I would love to write some day, but know that I will never have the time.
If your work is running your life, consider the idea of reinventing your life to one filled with passion–where you can wake up every morning excited to start the day! It is possible, but it will take some work on your part to make it happen.
Life is too short to live without passion and purpose. I have seen too many individuals work right up to 60 or 65 only to discover that their health is gone and with it–their dreams. One of my neighbors had been working overtime, six days a week, to maximize his pension. He was going to retire at 60 only he never made it—he died of a heart attack while driving home from work. He and his wife had a financial plan and she will be fine financially, but what good is a bunch of money if your dreams are crushed? Could he have retired 10 years earlier; could he have found something else to do for the last 10 years that was good for his health — that he loved doing and perhaps could do for the next 20 years if he chose? I believe the answer is "yes".
Since it is very difficult to spend your last nickel with your last breath, it's important to have a plan. I love the idea of retiring as soon as possible to pursue your passion and even earning an income from this passion! I have discovered this secret for myself and am in the process of creating multiple streams of passive income.
Begin to envision your ideal life…what would you do for free…what gets you excited and how would you like to spend the rest of your life? Journal about this and write down what would have to happen in your life to make this a reality.
Certified Financial Planner®, Katana Abbott, is a Life Purpose and Legacy Wealth Coach and founder of the Six Pillars of Awakened Prosperity System™, the proven step-by-step process that shows you exactly how to create wealth, make a difference and live the life you love.  To get your F.R.E.E. Video Course and receive her weekly money, mindset and manifesting articles on attracting more wealth, joy and ease into your life!
Today I live a blessed life.  I am married to the man of my dreams, I live in a beautiful home on the lake, have loving friends and family and the financial freedom to pursue my passions doing what I love in life.  But it hasn't always been this way.
I remember my mother telling me about the time when I was a little girl and when we didn't have groceries or even milk.  My grandmother would come over to make sure she had milk for me without telling my father because he was so proud.  When we ate potatoes, we had to give the skins to our Labrador because we couldn't afford dog food.  My father was a roofer and many times he would not get paid.  This was when he decided to join the Army.
In fact, when my father joined the army, we thought we were rich.  The army gave us a beautiful apartment in Germany.  I remember my mom saying how lucky we were because we could have a cleaning lady and our apartment really was beautiful.  She loved living in Germany.
Then that dream ended when my father died.  I was just six and my brothers were just four and two.  My dad was a hunter and he had gone duck hunting to bring home Christmas dinner.  He never returned – he drowned. It was December 19th, 1964 during Vietnam War.
My mother had to move back to Michigan to be near her family.  She was able to pay cash for a small home with my father's military life insurance.  Between her widow's benefits and driving the school bus she was able to take pretty good care of us.  I still remember some really fun times back then even though we didn't have much money.
But my mother wanted someone to take care of her. She was looking for her Prince Charming.  What she ended up with was a monster — literally.  I remember the night she introduced us to this man who she said would become our new father.  I was terrified and cried myself to sleep that night.
Over the next nine years – our lives were a living hell and my brothers and I lived in constant fear and abuse.  Although my mother did not protect us, I know today that she was doing the best she could.  She was plagued by obsessive compulsive behavior – her way of numbing out – but this made her unavailable to us emotionally.
I grew up too fast and was given so much responsibly as a caregiver to my grandparents and my brothers at the same time.  I also cooked, clean the house and was always out fundraising door to door helping raise money for the poor or to raise funds for our school.  This was something I loved and was great at.  It gave me confidence.  I also learned that I loved helping others or leading a cause.  I discovered this when I was just 12 years old.
Often when there is domestic violence, there is also financial abuse.  When my mother finally divorced my step father, my youngest brother was in a foster home, she was homeless because my step-father had taken the equity from her home. She had lost all her government benefits, had no income and she had breast cancer.
By this time, I was on my own.  Because I was technically a "war orphan", I had free tuition to college and income from the government to help support me while I was in school.
But the Universe had another plan for me.
In my third year of college, I ended up marrying my own monster.  He said loved me, but I knew in my heart that he was evil.  He had been a professional student with three Master's Degrees and needed to keep his green card.  He had shown the signs, but because I wanted to be loved and taken care of, I thought I could change him and I married him anyway.  I was just 19 and going back to the familiar.  
Nine months later when I tried to leave the marriage he put me in the hospital.  The detective was taking pictures of my broken and bruised face and asked me who would be picking me up.  I had no one to call.  I was all alone.
I was also all alone when I went to court for the criminal charges.  Immigration had charges against him too and at the court house he was waiting for me.  He jumped into my car and he threatened to track me down and kill me if I didn't drop the charges against him.  I believed him and dropped the charges.
Here I was.  I had hit rock bottom.  I was living in a subsidized town house with no income, no job, and a broken down car.  Worst of all, I had lost my father's legacy. The college education he had left me was gone and I really was all alone.
So how did I get from where I was back then – to where I am today?  In that moment in my life when I had hit rock bottom, a miracle happened.  I picked up the book, Think and Grow Rich, by Napoleon Hill and it changed my life forever because I found my burning desire and it gave me hope, faith and I felt inspired.    I learned about the Law of Attraction and how I could create any life I wanted if I just had a vision, did the work and never gave up.
Well that became the model for the rest of my life, because I am driven to succeed, a student of life, always learning and studying to improve and I never, ever give up when I have a dream.
My dream was to never be a victim again and to be financially independent. I was just 21.  I found a job with tuition reimbursement, health insurance and a retirement plan as a clerk typist.  Soon I realized that I was not only terrible at detail work, but it was sucking the life out of me and I had to do something else.
Because I still did not have a degree, I thought what else could I do?  And then it hit me, I was great at sales.  I had spent years going door to door raising money for the poor and the needy, I was always the top fundraiser at school when we had contests, and at 15, I had even worked making phone sales by calling from the phone book.  I know it sounds terrible, but for me, it was fun.  
I went to an employment agency and interviewed with two companies; a company that offered services where business owners trade services and a financial planning company called IDS.  I took the job working with the business owners.  I know today it was all part of a divine plan, because years later I would actually end up working for IDS and the contacts and experience that I gained in those early years would be the catalyst that lead me to becoming one of the top financial advisors in the country.
Although it may sound cliché, I truly believe that everything happens for a reason. We each have chosen to come here with a divine purpose although we have no idea what it is.  Our journey in life is to figure this out and it's normally not easy.
At 25, I took a job selling Hondas and this was a major turning point in my life.  Using my selling skills that I had acquired over the last 10 years, not only did I become one of the top earners in the company (earning six figures in today's dollars), but I met my fabulous current husband who I've been married to now for almost 30 years.  He came in to buy a car from me.
Over the next 20 years, I did do the work and I got smart about money, I became a Certified Financial Planner™ helping hundreds of people achieve their financial goals.  I was at the top of my game – And then something happened – I had this feeling there was something more to why I was here – a purpose I was not fulfilling in my soul.
I realized that while helping my clients achieve their financial goals I often found myself helping them find their souls purpose and follow their dreams.
But what was MY dream?  Well the Universe has a funny way of helping us get what we truly want when we make a decision.
What I did next changed my life.  I hired a coach who guided me spiritually and what I discovered was helping my clients find their soul's purpose and follow their dreams was actually my soul's purpose and my dream.  It's what made me truly happy.
Because I had created a team and systems to so my business could literally run without me, at 48 I was able to sell my financial planning practice to my partner for one million dollars.  This allowed me to follow my dream of helping women on their journey of self-discovery, healing, guidance, and building abundance and prosperity in their lives.
I founded a global online community called Smart Women's Coaching® and my nonprofit, The Smart's Empowerment Program with the intention of creating a community of women working together to reinvent their lives and grow wealth while following their passions and life purpose.
None of this was easy.  In fact so much of it was very, very difficult, but when I look back over my life, I can now see that it was a series of steps in an ongoing process that I have used over and over to overcome my fears and manifest each dream.  I actually call this process The Six Pillars of Awakened Prosperity System™ and it starts with the Dream, then Discovery, the Leap, the Plan, the Dance and finally Mastery.
All of it was perfect — the experiences, good and bad so that I could fulfill my life purpose.  There are three very simple secrets that make this whole process easier so you can go to the next level in life, aligned in your true purpose and they are:
Finding a mentor or a guide who has been where you want to go and following them.  It takes 10 years or 10,000 hours to become an expert in your field – so shorten this journey with a guide.  This could be a program even a book.
Identify your tribe and surround yourself with people who love and support you and who will hold you accountable to your dream.  Don't do it alone. 
Learn how to manage your energy and mindset.  So often we give up just before we reach success, or because of limiting beliefs or because we need to the tools to keep us inspired and able to finish what we start.
I am a contributing author in a book called, Thank God I, titled "Thank God I was Abandoned and Abused".  Now I look for the gift in every experience because it's always there.  The secret is never losing faith and trusting the process.  Once you do, the magic begins to happen and life begins to flow.
Have you ever seen something going on that was just wrong and thought, "Someone should do something about that"?  We've all had those moments of frustration knowing that we can't make a difference all by our selves, so we simply stand back and wait to see what happens.
Well today, I want to tell you that you can make a difference.  I know so many women who have done so too, like my radio show co-host, Vicky Trabosh, who went to Rwanda simply because she heard a woman's personal story about the atrocity that happened there, and because the women's name was Rita – the same as her late mother's, she saw it as a sign and took off for Rwanda.
Today, Vicky runs a nonprofit called, Itafari.org and has a school there where they educate children so they can go on to college and transform not only their own lives, but their family legacy and their communities.  Vicky's made a huge difference, raising over $500,000 for her community in Rwanda, changing lives one Itafari (brick) at a time!
Carol Walters has made a difference by helping children.  She is the founder of the Womenscaringprogram.org where 30 years ago she started with just 3 women and asked them to bring two others with them. The group has grown to over 1000 women raising funds for children's organizations.
I live next to Dodge Park which was given to Commerce Township by Matilda Dodge.  She made a difference when she left her land in trust to be enjoyed by the community.  Somehow, however, the government was going to put a freeway through her gorgeous park.  The environmentalist were able to stop it, but the land was now up for grabs, and the developers got a hold of it and were going to turn her beautiful park into condos.
This is when my friend, Kathleen Brown (AKA the Tree Witch) stepped up and decided they were not going to destroy her "cathedral of trees".  She asked me to join her, and so we began collecting signatures, called the media, our state representatives, and after a lot of hard work, and some magic from our fabulous township Commissioner, Tom Zoner, the park is now saved.
Today, I want to share three simple tips with you on how you too can make a difference:
Step 1:  Find something you are passionate about.  If something grabs you like it did Kathleen, or you experience something tragic and feel moved to make a statement or impact.  Don't wait, step forward.  It might feel scary at first, but this is when the magic begins and the Universe begins steps into help you.
Step 2:  Start small.  Take baby steps like Kathleen and I did with the park.  We simply started a petition.  Once we had the signatures, we had power.  Then we went to the adjacent gun club and asked them, "How would they like a huge condo development next door, complaining about the noise every weekend?"  Now we had not only our list, but their entire list of members.  That's powerful.
Step 3:  Get support.  Reach out to your friends and people they know asking for the help you need.  In our case, I reached out to my friend at Fox News, Monica Gail, who lived in the community right next door to rally the media.  We also reached out to our local state representatives and invited them to the meeting with Multi Lakes Gun Club and then of course we created a media event.
Somehow, everything worked out perfectly, and our wonderful county commissioner, Tom Zoner, purchased the land back and today we have a wonderful park with concerts, soccer, nature trails and of course Kathleen's beautiful "cathedral of trees".
You to CAN make a difference!  We'd love to hear from you in the area below something you have done that may have taken you out of your comfort zone, and how it all came together in the long run to transform lives and make a difference.
We have all said to ourselves one-time-or-another, "If only this had not happened, my life would have been so much better or different."  Think about it.  Then we sit there and regret the bad experience that we had, brooding about it and mulling it over in our heads over and over, until it becomes "our story" Here are some sentence starters…you can fill in the rest:
If only I had finished college, then
If only I hadn't married him, then
If only I had left earlier, then
If only I had been stricter with her, then
If only I had never let him into our lives, then
If only I had stayed where I was, I would never have
We've all done this at one time or another, right?  Now take a look at these two quotes below and think about what you have learned from those experiences…
"Never regret.  If its good, it's wonderful.  If it's bad, it's experience." ~ Victoria Holt
"One can never change the past, only the hold it has on you." ~ Merle Shain
Do you feel a shift?  What if you could take every single bad experience in your life and find the gift in it?  What amazing things did you learn?  Who else did you meet from that experience?  How has it made you who you are?  How much wiser are you?  What can you do with what you learned from this experience?
Do you know that many people actually discover their life purpose during their most desperate hours. It's during these dark times, that they discover their strength and unique abilities, they find out just how tough and smart they are, they discover things about themselves that never would have been exposed otherwise.  It's in these experiences, that my clients often find their niche or who they are to serve or their big WHY in their business and what makes them unique and the "Expert".
I call it Your MBA in Life Experience.  And often when you end up with debt from your mistakes – shift the energy there as part your your tuition…again part of the MBA of life.  See how that works for you.
Exercise:
Get out a pen and paper, and break your lifetime out into decades like this:
1958 – 1968 Ages 1-10
1969 – 1979 Ages 11-21 (and so on)
No go through each decade and write down the significant events and experiences that happened to you, how they affected and transformed your life and made you who you are today.  I did this a while back and it was life changing.  One of the most amazing things I learned from doing this for myself was how my early childhood expierences really created the groundwork for almost everything that I am doing today.  I could never had learned these things in school, and every single step, mistake, experience (good and bad) were all part of this amazing dance.
We all know that when we are learning to dance that sometimes the music is fabulous and other times, it's just not right.  Sometimes, we are spinning with joy and other times, we get our toes stepped on…and of course there are the times we fall flat on our face.  What's the secret?  It's to learn from all of this and to be grateful for every single moment because at one point, we reach mastery and we are at the top of our game and everything is flowing and it all makes sense.  Yes, it can take months, years, even a full lifetime, but it's all perfect.
When I discovered the gift, I became a contributing author in the book, "Thank God I – Volume 2″ and my chapter was, "Thank God I Was Abused".  I was able to find the gift in being abandoned and abused.  I was able to heal and then use that experience to create wealth for myself and others all while making a difference in the world.  Now what could be more perfect than that?
Please take some time to do this exercise and share your experiences below.  We would love to hear from you and learn about your soul's journey!
If you feel inspired and are ready to take a huge leap in your life, feel free to contact me at www.talkwithkatana.com
Have you ever noticed how some things are just so challenging or uninteresting to do that they never get finished.  Somehow they pushed aside, moved down on the "To Do" list, or simply drive us crazy because we simply don't want to do them or we're just plain bad at the task?
If this is happening to you, listen up!  The last thing you want to do is to try and get better at something that is not your unique ability or something that you find totally challenging.  I know when you were growing up, you heard your parents and teachers tell you, "Practice makes perfect."  But this simply is not true.
I learned at a very young age, that I was fabulous at sales and fund raising.  I could entertain and cook Thanksgiving dinner for 20 family members when I was just 15, and that I was fearless when it came to standing my ground.
I also learned that I could not bake (I always wanted to improvise and that doesn't work in baking), I was simply terrible with details and I could not stand to be told what to do.
Think of your childhood.  What were you great at and what were you terrible at?  Is it still true today?  These are important clues.  What was fun and what was total drudgery?
How many young people have gone into a career as an attorney or a physician only to please their parents and then end up totally unhappy and unfulfilled?  I meet these women every day.  Women who are reinventing, trying to find their passion in midlife, hoping to create income doing what they love to supplement their retirement or hopefully to create a new career at midlife.
My very first job was as a clerk typist at a very large company with 40,000 employees.  It was a great opportunity.  I had health insurance, 401(k), pension, tuition reimbursement…but I was miserable and I was lousy at it.  I could have continued to work at this job trying to improve my skills and waiting for my 2 weeks of vacation each year.
Instead, I left after just a year to go into sales and I found out I was a natural at it.  Later I transitioned to financial planning and got certified and used my sales and people skills to create a wonderful business where I helped hundreds of people create wealth, protect their families and create legacies.
What if I had stayed in that job as a clerk typist and tried to survive in corporate?  All I know is I followed my passion and faced my fear.  Back then it was all based purely on intuition.  Today, I understand the secret to creating a joyful and financially rewarding life, and here are my top 3 secrets here:
Identify what you love doing and are passionate.  Do this in your personal and business life.  If you have forgotten your unique abilities and passions – ask others what you were great at when you were young.  How do they remember you?  Write these things down.
Now identify all the things you are terrible at, things that drain your energy, that destroy your confidence.  Is it public speaking, sports, baking, paperwork, working with machinery or your hands?  There are great assessments for this like www.kolbe.com that will help you get more clarity here.
Now focus 80% of your time doing those things that you are great at and delegate, outsource and partner with others that are great at the things that you aren't.  This is such a simple solution and the 80/20 rule works every time.
I have always delegated everything that wasn't my unique ability or found someone to partner with.  Take a look at your business and identify all the things that you can outsource or even look for someone to partner with who complements you perfectly.  I did this first with my partner, John, when I was a financial planner, and that's how we created a million dollar business.  I did this again last year with my client, Michelle, and now she is launching her own business.
We both got what we needed out of the year long relationship. It was a total win/win.  I would love to hear from you on this topic with how you have done this yourself or any questions or challenges you may be facing.  Post your comments and questions below.  We'd love to hear from you!
 Want to talk personally about your unique situation?  Schedule your complimentary 30 minute Discovery Coaching Session now:  www.talkwithkatana.com
Last weekend, my husband and I finally buried my mother's ashes in the rose garden I created for her the summer after her death in 2010.  All this time, her ashes have been stored in my china cabinet and for some reason, I had never 'buried her'.
This spring, I noticed that the yellow rose bush I had planted in her honor had died.  The garden center said that the yellow roses are not as hardy as other colors and that this is common.  I took it as a sign that it was time to take care of this loose end.
We found a gorgeous rose bush and placed her ashes at the base.  As the roots grow, my mother's ashes will merge with this gorgeous rose bush.  Did I say my mother's name is Rose?  It felt good completing this project.  There was closure and a sense of peace.
Where in your life are you experiencing loose ends – things left undone or incomplete?  If you are like many creative people – and I am one of them – you may be full of ideas, a great multi-tasker – with many projects going on at one time.
This kind of behavior creates an adrenaline rush and it can be very addictive.  If you find yourself pushing deadlines to the last minute, running late, taking risks, you may actually be addicted to the adrenaline rush and not even be aware of it.  It's like a caffeine rush and it can become very exhausting, create overwhelm, drain your confidence and ultimately destroy your health.
In 2013, my motto became "Do Less and Enjoy More".  Below is the process I used to stay focused and confident.  Consider taking out a sheet of paper or your journal and follow these steps below:
Get a clear vision:  What's really important to you in your life, your family and with your soul?  What really brings you joy and makes you jump out of bed in the morning?  Not that adrenaline high, but the joy that comes from being present and feeling gratitude for everything in your life.
Take a look at where your life needs attention:  Take a look at your health, your money situation, your relationship with your family, your friends, how you show up in the world and how you are caring for yourself.  What is draining your energy, your confidence and your happiness? What are you tolerating that is no longer serving you?  What would you like to release, heal, change, shift?
Eliminate:  Look at everything on your plate and eliminating everything on the list that doesn't even matter.  What can you release – get rid of and simply let go of.  This could be huge and simple.  How many things do we have on our list that simply don't matter, have any real benefit?  Maybe it's just a habit.   This could also be stuff or people that we can simply release from our lives.
Delegate:  Are there things that you can ask someone else to do like cleaning the house, running errands, or work that you aren't good at and could outsource to someone who loves it?
Prioritize:  You should now have a shorter list. Take a look at what's left and prioritize in two areas.

 What are the things that bring you the most joy and that make you the most money?  Now focus on these first.  It will increase your energy and income immediately.  You want to focus 80% of your time on this area.
What are the things that are simply loose ends, unfinished projects, organizing, filing, bookkeeping, thank you notes, or just simplifying and creating systems.  Schedule specific days to take care of these items.
If you would like help with getting clear on your vision and purpose, empower your relationship with money, build your confidence and clarity by creating systems to simplify your life and your business, feel free to book an initial Prosperity Coaching session with me.  The first one is FREE so you can see what the process is like!  www.talkwithkatana.com
Also, if you haven't done so yet, take my free video course, "Breakthrough Your Fears and Step Into Your Brilliance".  It includes 100 Days of Inspiration and a 6 page workbook to help you build your confidence and create wealth!  www.SmartWomensCoaching.com
Are you full of great ideas, but lack a system for managing them all?  Many smart, successful people are extremely creative – virtual idea machines.  But with all this creativity there can be a problem and it's called overwhelm.
Years ago, when I was a financial planner, I remember being told that I had enough ideas for our entire market group.  Thank goodness I had a coach that helped keep me focused and a system that included a team for making sure I did not get distracted.
Without a system, many entrepreneurs can get bogged down with multitasking, working on multiple projects and even wearing too many hats in the business.  If you are running into the situation where you are feeling overwhelmed, not earning what you should be, or losing confidence in yourself, it may be the perfect time to access your situation and simplify.  Here are three steps you can take immediately to begin this process:
Take an assessment to identify your strengths: 
One of the first things I do with my clients is to identify their unique abilities, strengths and passions.  You can take a formal assessment like the Kolbe A, or the Wealth Dynamics assessments.  They are both excellent options.   Another option is to simply a draw line down the paper and list all the things you are great at, love doing and get paid well for on one side of the page and then all the things that you dislike doing, that drain your energy and that you don't get paid well for on the other side.
Focus on your strengths and delegate the rest: 
This sounds easy, but it's very hard for many people.  It could simply be a matter of control or not wanting to spend money on things that you can do yourself.  The secret here is to see how much is it costing you to continue doing everything yourself.  Add up those hours and then see how much it would cost for someone else to this work, and then identify what you could do with that extra time.  The key is the 80/20 rule:  Spend 80% of your time on the things you love and are great at, and only 20% on the rest.
Learn to Prioritize: 
Every time you say yes to a new project without completing the one in front of you, you delay not only the outcome of the first project, but you begin to feel even more overwhelmed, and nothing gets done quickly.  The one word you will want to learn and keep using to keep you focused and on-task is the word "NO."  Who can you say "no" to or what project or obligation can you put on pause until you finish other things?
If you have been struggling with these things for years, look to get help with them.  There are people who love doing the things that may drain your energy.  There are people like my partner, Michelle, who are just wired to know and understand systems.  It's effortless to them.  The key to my own success has been to partner with what I call the "Back Stage" experts, so I can do the "Front Stage" work.  So identify if you are a Back Stage person or Front Stage person, and then get help so you can focus on your strengths.
If you want some help with this, feel free to schedule a complimentary consultation with me at www.talkwithkatana.com    I'll be happy to get you started with the big picture, and then if you need help creating a a more efficient work environment, I'd suggest having a session with Michelle.  You can reach her at Michelle@smartwomenscoaching.com
Just know you don't have to do this alone!
Last week, I invited you to begin thinking about ways you could add some more fun to your life.  Did you create your "Fun List" yet?  Remember, we get what we focus on, so begin to focus on more Fun!
Let's assume you have your fun list.  The question then becomes, how do you make time for all of this fun, especially when our lives are already so busy?
First of all, I want to emphasize the importance of including Fun into your life every day.  How often do you spend your day operating from a state of auto pilot, that you totally miss out on even the simple pleasures of life?
One of the easiest ways to "find more time for fun" is to simply learn how to be present or in the moment.  Science shows that we spend 95% of our time operating from our subconscious mind, or from a state of auto pilot, and only 5% in our conscious mind.  I remember driving my car while talking on the phone one time, only to find that I had missed my exit miles and miles back and I had no idea where I even was anymore.  I'll bet you have had a similar experience.  I certainly wasn't driving consciously.
Secret #1:  Spend more time in your Conscious State of Mind:
By simply learning how to become conscious or present, you will expand time simply because you will be able to enjoy more of it.  For example, when you are walking, sitting in a meeting or or at your computer, simply notice your breathing and your body.  Notice what is going on around you.  Notice smells, sounds, and sights.  Stop day dreaming and stay in your body.  Starting your day out with meditation or yoga or a simple walk where  you are really conscious can really help you become more mindful for the rest of the day.
Secret #2:  Find ways to Combine Activities:
When you look at your Fun List, identify ways to combine activities like fitness, family, friends, hobbies, travel, freedom and even work.  I call this system the Perfect Life Filter and here is an example:  I need to exercise and I love going to yoga, so I could invite my daughter or a friend to join me for yoga.  This way, I can spend time with my loved ones and also create time for self care.  One of my favorite ways I have combined my Fun List is by leading my Costa Rica Retreat which allows me to travel and experience adventure, yoga, nature, spirituality, fresh tropical fruits and to play with my friends and clients all in a tropical paradise.  How can you do this for yourself with your list?
Secret #3:  Take out your Calendar and Schedule It:
Bestselling author, Harv Eker, has a story about filling up a big jar with these containers of water, sand and rocks.  If you don't do the process in the right order, all three items won't fit.  The secret is starting with the "big rocks", then sand, and finally the water.  His analogy of the adding the Big Rocks first has to do with planning your most important events first and this is the time for self care, loved ones and fun.  I use a similar process in my Perfect Life Time System which is a time system I have used for 10 years made up of Perfect Days, Prep Days and Power Days.  In my system, I suggest planning all your Perfect Days first because these are the days that will keep you rejuvenated, healthy and happy.  They are the days you are focused on self care, family and fun.
So have Fun with this process.  Stay mindful, combine your fun activities and be sure to schedule your perfect days and big rocks!  Enjoy!
Fun is my topic this week and I found this video so much fun to watch that I wanted to share.  What is your fun theory?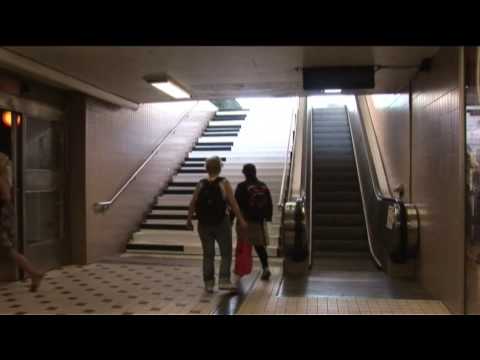 Last week, I had the pure pleasure of interviewing David Bedrick, author of Talking Back to Dr. Phil.  We talked about everything
from weight, to anger and shame and ultimately we ended up talking about fun.  In fact, he ended the show with a fabulous tip about "your magic wand".  I loved it, because we all do have one, we just fail to use it.  Maybe we simply have forgotten that we have one!  You can listen to the show by clicking here or subscribing to iTunes along with our 187,000 other subscribers!
Well I was so impressed with our interview, that I scheduled a private coaching session with him last week.  One of the things he asked me was, "If he had a magic wand and could grant any wish I wanted, what one thing would I ask for?"   This caught me off guard because I am always on the other side of the table.
Something did come up for me and it was "permission".  We found out that I wanted "Permission to have more fun in my life."  In fact, the rest of our call was all about how important "having fun" was at this point in my life. I have become so busy helping others, that I was ignoring that little girl inside of me who was calling out to play — to simply have more fun.  How simple — yet profound!  Is your little girl also calling out to you?
Ask yourself these questions:
What would a little more fun do for you in your life?
What would it even look like?
How would your body feel if you were having more fun each day?
I love this quote:
"When you're following your energy and doing what you want all the time, the distinction between work and play dissolves."
~Shakti Gawain
Exercise:  Start a "Fun List".
Do this by listing in your journal:
all the things you love doing
things you would would love to do daily, next year, some time in your life
the most fun thing you ever did in your life and why it was so fun
hobbies that make your heart sing
things you loved doing when you were a kid
things you lose track of time when you do them
and the one thing that scares you the most, yet you know if you just did it, it would change your life forever
My friend, Colleen, and I just went for a spontaneous walk this weekend, and we were talking about fun.  We both agreed that one of the most fun things we ever did was "running away to Costa Rica" the day after Thanksgiving for 11 full days.  We simply left our families, our company, the dishes and the turkey carcass (I usually make turkey soup!).  We felt guilty (naughty) for a few minutes, and then we both agreed that it was  one of the most amazing things we have ever done in our lives.  We had no agenda, no watches, just time for complete pleasure, adventure and fun.
Now we can't all take off to Costa Rica any time we want to, but we can make time for more little pockets of fun in our lives.  Think of ways you can make your work more fun.  Next week, we will talk about actually making the time for all of this!
Good luck and please let us hear from you.  Tell us "how you are creating more fun in your life!" What are you committed to?