How would you like to live with more joy, ease and gratitude?
Would you like to attract wealth more effortlessly into your life?
What if all of this could be a lot easier than you ever imagined possible?
Watch my video above where I share with you a simple daily practice that you can begin to help you stay focused and present so you can live with more joy, ease and abundance. By simply creating a daily practice you will not only reduce the stress in your life, but you will find yourself happier and able to attract and manifest the things that you have only been dreaming of.
Here are a few free gifts for you that you have enjoy immediately:
Feel free to sign up for my free Midlife Millionaire Success System right here on this page, where you will receive a full hour interview on creating your millionaire lifestyle, plus a full transcript and article, plus ongoing interviews, resources and tools on How To Retire TO Something Not FROM Something!
In addition, you will begin to receive invitations to my weekly radio show, Smart Women Talk we interview bestselling authors, thought leaders and change agents.
I'd love to know what your daily practice is. Share with us on my Facebook Fan Page. Be sure to "Like" my page so you can be part of our group!  You can pick up your free gifts on my Facebook page too!
With love and gratitude,
Katana Abbott, CFP, CSA
Prosperity Coach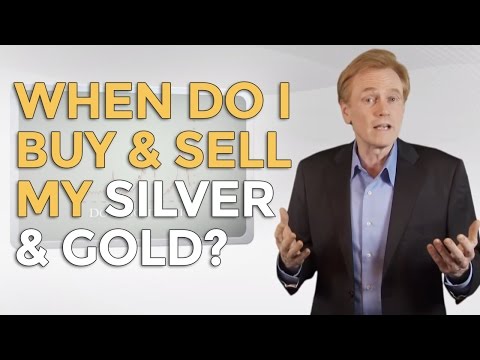 I have been following precious metals expert, Mike Maloney, for a while now and want to share this video he created on how precious metals, real estate and the stock market have related to each other historically. If you have been wanting to learn more about how to value gold vs. other investments, this is a pretty educational video. His charts are pretty easy to understand, so I thought I would share this video with you.
I purchased my first gold and silver 15 years ago when gold was about $400/oz. It then went down to about $225/oz. and is currently over $1400/oz. You might think that it is over valued at this price and it could be. I believe though, based on the state of the economy, the way the Federal Reserve is printing money, our current national debt and global instability it makes sense to have some precious metals and commodities in my portfolio.
Although I am still a Certified Financial Planner practitioner, I no longer sell or manage investments for clients, so be sure to check with your financial professional for advise. You will want to discuss your individual needs, goals, and risk tolerances with your advisor, so this may be a good time to schedule that meeting to review your goals and your asset allocation.
Popular options for purchasing precious metals:
Purchase the actual metals in coins or bars (can actually be done through the internet and delivered to your home).
Purchase mutual funds or exchange traded funds (ETF) so you may be able to do this right inside your brokerage account or IRA.
Free Gift for you: I have created a new financial organizer planner system for helping you get organized, find your stuff and begin to think about your financial planning. If you are interested in learning how to create your millionaire lifestyle by following your passion, then sign up for my Midlife Millionaire Success System in the top right corner and you will automatically receive your copy!
Do you have questions about how to retire to something rather than from something? Feel free to contact me at katana@katanaabbott.com or schedule a complementary strategy session with me at www.talkwithkatana.com
Katana Abbott, CFP, CSA
Midlife Millionaire Coach